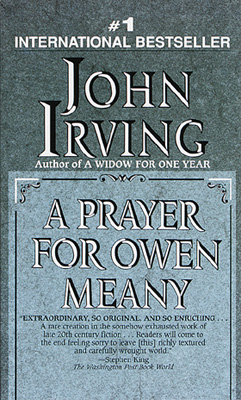 You're A Prayer for Owen Meany! (I am, according to the quiz.)

by John Irving

Despite humble and perhaps literally small beginnings, you inspire
faith in almost everyone you know. You are an agent of higher powers, and you manifest
this fact in mysterious and loud ways. A sense of destiny pervades your every waking
moment, and you prepare with great detail for destiny fulfilled. When you speak, IT
SOUNDS LIKE THIS!


Take the Book Quiz
at the Blue Pyramid.
WOW! I'm impressed and excited because I really like John Irving! Also surprised. I haven't read this book--maybe I should. OK, putting it on my wish list now.
For those one or two of you who might visit me regularly, I should explain that I've been off-line since Thursday when Biker Buddy accidentally cut the internet cable with the hedge trimmers.